Kat's Top 6 Truth Bombs For Therapists
Every now and then I post a couple sentence truth bomb to my Facebook profile (want to get truth bombed in your FB feed? Add me as a friend).
Here are some of the top hits according to "likes and shares" across Facebook.
1. April 2020
"You don't need to talk about yourself. You need to talk about how you help." // View the original post
2. April 2020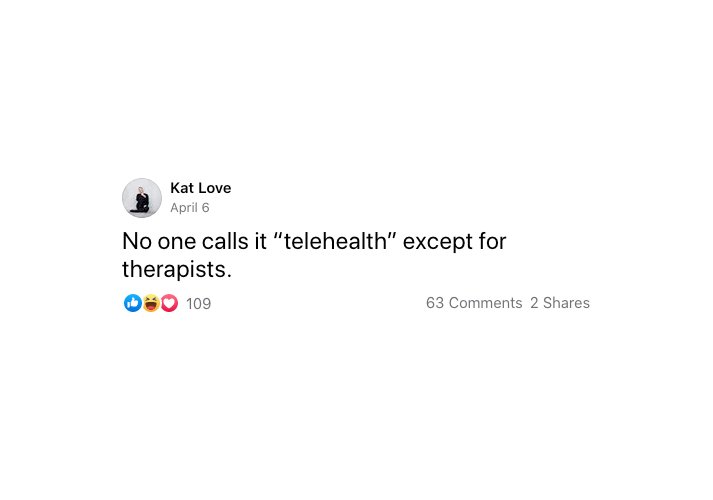 "No one calls it "telehealth" except for therapists." // View the original post

3. January 2020
"Marketing is only effective if you do it consistently. To do it consistently, it has to be something you love doing. Find what feels good, do that." // View the original post
4. January 2020
"Being imperfect won't stop you from getting clients but being invisible will." // View the original post
5. December 2019
"Business systems don't replace healthy nervous systems." // View the original post

6. November 2019
"Cheap designer: will do what you tell them to do
Mid-range designer: will do what they have experience doing
Top-end designer: will do what reflects your identity so you can reach your goals" // View the original post