Marketing & Business
Coaching For Therapists
Get one-on-one, expert guidance
Exhausted?
Not growing as fast as you'd like?
Having trouble creating an online presence?
Disorganized or finding it hard to prioritize?
Not sure if your effort is getting results?
Running in too many directions at once?
Need to hire help but don't know how?
To go from feeling drained to doing work you love?
A profitable business that brings your life meaning?
To feel intentional and purposeful?
A vision for your business that excites you?
To work less but with more life fulfillment?
I would love to help you get to a place where you have a steady stream of clients and a business and life that you love.
In addition to my business and marketing expertise, I'm also mental health and wellness positive. This means that all of you is welcome to show up in our sessions, including how you feel.
I'm non-judgemental and rational. I stay curious about the possibilities that may work for you. Most people would describe me as very calm and a good listener.
My goal isn't to turn you into me, but to help you develop the self-awareness to build your business in a more joyful and intentional way. In a way that feels aligned with who you are and the life you would like to create.
Witnessing my clients flourish brings me joy and meaning.
What Makes Me Different
I'm not interested in trying to change who you are. I believe you are enough. And from that place, we can work together to discover what's right for you in your business and in your life.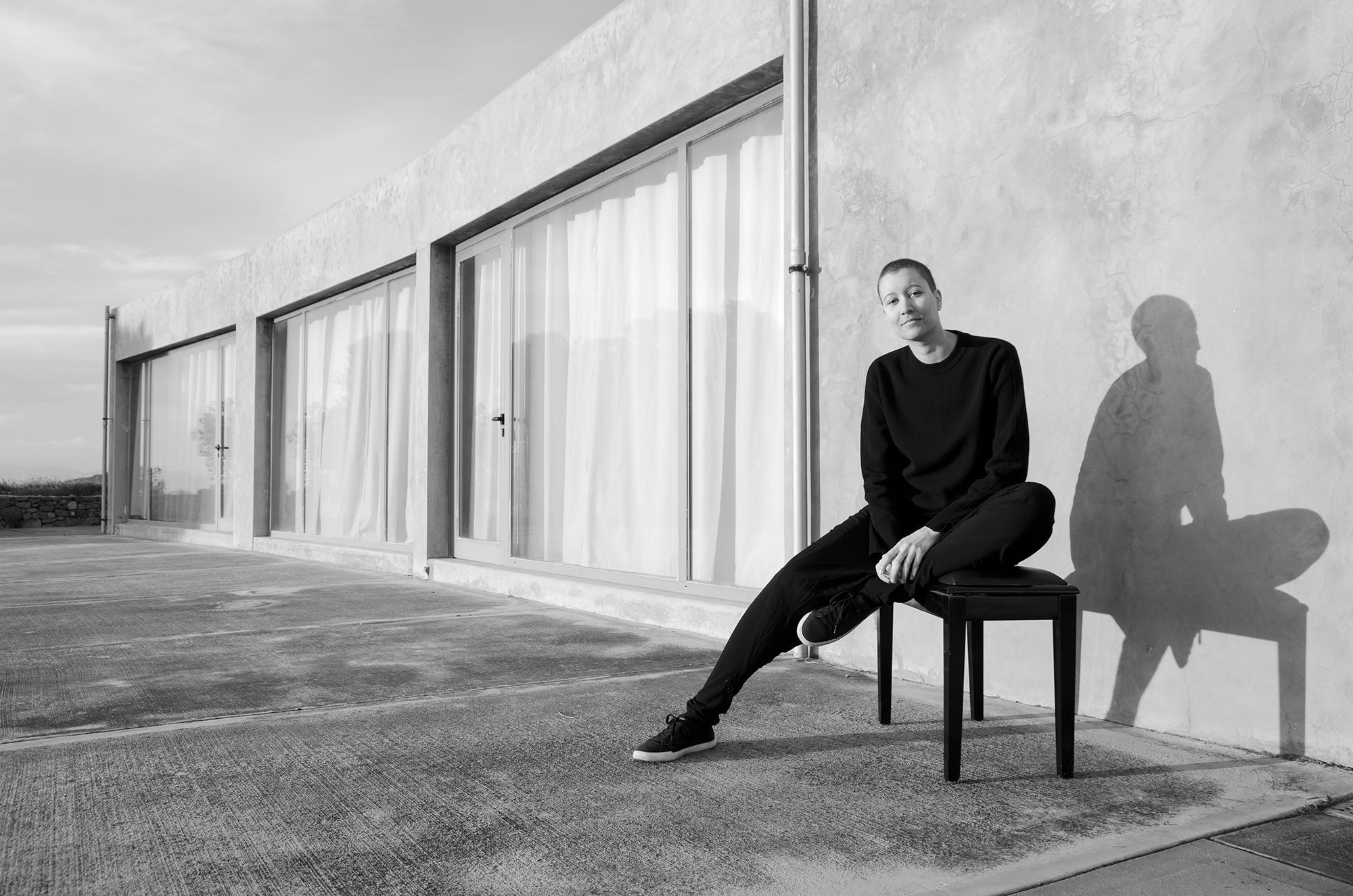 Katie Discovered What Works
"As a therapist, marketing isn't something we're trained to think about. We want to reach people so we can help them but achieving that through authentic marketing feels overwhelming. Even knowing where to focus energy is hard!
Kat's approach is simple, direct and practical. They asked questions that not only got me right to the answers but actually got me taking action.
I feel a stronger sense of what works for ME. They provided me with a sense of clarity no podcast, blog or webinar ever could (and I've tried many!)."
Erica Scaled A Group Practice
"Before working with Kat I was feeling overwhelmed with how to manage and market my growing group private practice. I was wearing all of the hats and headed for burn out unless I delegated and created a plan to scale my practice that was realistic and informed.
After working with Kat I feel more organized and was able to hire a new therapist, hire an assistant to free up my time for more creative pursuits, change the structure of my weekly schedule to balance business vs clinical vs marketing, and got great guidance and support on what needed to change on my website and social media to attract ideal clients.
I've gained a greater sense of strategy for my business without the overwhelm.
Being a solo owner can be very isolating sometimes and it's easy to question yourself. Getting an expert opinion, feedback, and guidance on my marketing and website was affirming and more confident knowing that I have an expert in my corner. Kat is really invested in their work and it shows. "
What Do You Need Help With?
Our time together is focused on you
Define who you are trying to attract + connect with them
Discover who you are + how to communicate that effectively
Ensure your website reflects you + attracts clients
Identify the best social channels + create content consistently
Determine what your goals are + how to reach them
Build relationships with people who will refer clients
Find great people + delegate responsibilities
Align motivations + rally a team around a common goal
The Top 4 Challenges I Love Solving With My Coaching Clients
Example Problems We Can Solve Together
"I don't know what to focus on"
You might feel like you're not seeing what's holding you back. Or perhaps you have a lot of ideas and because all of them seem important, it's hard to pull yourself away from your business. There's simply no balance.
However it shows up for you, it likely includes feeling scattered, overwhelmed, and like there's always too much to get done.
We can work together to discover what's important and what you can let go of. How would it feel to know exactly what to focus on everyday? To move towards your goal with less work and more fun? I can help you get there.
"I don't know how to talk about what I do"
Do you feel completely lost when someone asks you, "tell me about what you do?"
Like do you feel unprepared to answer that question? And when you attempt to answer it, it comes out all weird? Like, "Yah, uhm, I'm an anxiety therapist for, you know, people with anxiety..."
The most frustrating part: you know in your head what you want to get across it just never comes out right.
I can help you get clear and confident so that you accurately portray who you are and how you help. That way, clients will know you are the right fit and referrals want to send clients your way.
"I want more referrals but I don't know how to build them"
You know how powerful networking is but you don't know how to do it.
First of all, networking parties suck. And trying to "meet people" so you can get them to send you clients just feels sleazy or like you are trying too hard.
Plus who should you connect with? How will you find them? And then how will you build that relationship?
The good news is that once you know how to do it, networking feels great. I would be happy to share my Feel Good Networking Guide and coach you through building an awesome network of referral sources that send you a steady stream of clients for years to come.
"I want to grow another income stream"
You could be bored of private practice. Or perhaps you're looking to diversify your income so you'll stop being so reliant on one-to-one therapy services.
You might be considering starting a coaching service, selling info products like courses or books, or offering online workshops and programs.
But growing another income stream is a lot of work. It makes sense if you're standing at the bottom of that mountain finding it difficult to start climbing towards the top.
Well I'm here for it! After running my own successful online businesses, I would love to help you design, launch, and market your next awesome thing. Read more
$260 per 60 minute session
$750 for a 3 session package
A 3-session minimum engagement is required beyond the first session.
Hannah Got Stuff Done Without Feeling Stressed
"You are a great listener! You held space really well - which let me talk through my ideas and often answer my own questions with the help of your concise and excellent questions or reflections.
You sussed out my main objective quickly (to create more ease) reflected this to me and then continually brought me back to that as a touchstone. You gave clear impactful suggestions and topics for me to keep working on but somehow you managed to make things feel very spacious and low pressure.
I always felt inspired and empowered after sessions so I was able to get stuff done without feeling stressed. Thank you!"
Dara Went From Overwhelmed To Balanced
"I initially came to you feeling overwhelmed by all of the options available to me in my line of work, and was having difficulty making decisions as to what direction I should move in next.
After undergoing coaching with you I have much more confidence when it comes to making the best decisions not only for my business, but for my entire life.
I learned from you that, at least for me, it is of utmost importance that I maintain a balance between my personal and work life. Therefore, any business decisions must be put through my filter of "How will this impact all areas of my life? For how long, and to what extent? Am I okay with that?"
This has lessened my sense of needing to be ultra-productive, and I have become much better at setting healthy boundaries for myself when it comes to how I balance my personal and work life."
Questions + Concerns You May Have Before Investing In Coaching
I'm way too busy for business and marketing coaching
It's true that time is limited. When time isn't used in the most productive way, we often do get extremely busy - but not necessarily busy with the things that will make a positive impact on our business and our life.
In fact, are you "too busy" but still not seeing results? Are you "too busy" but close to burnout? Or not able to strike the elusive work-life balance?
In our sessions together, we can work on time mastery - which actually starts with analyzing which tasks are the highest impact with the lowest time spend. Our sessions will help you do more in less time so even if you are busy today, coaching can help you have a more balanced tomorrow.
Why would I listen to you? Have you run a business before?
Great question. I am an experienced entrepreneur who has founded two successful mission-driven businesses: Empathysites a website design business with a team of 4 and Empathycopy a tiny SaaS that helps with copywriting.
Prior to these, I managed my own international art modeling career for almost 10 years. (There might be a couple life-sized sculptures of me in existence and, yes, I did model at Pixar).
To run and grow my current businesses, I'm constantly learning. As an INTJ, research is my middle name. I've been through many of the same challenges that you're going through now and would be honored to guide you through.
I can't afford the coaching fees
Our sessions will make you more money.
We can hyper-focus on helping you get more clients. In addition to increasing your income through marketing and business improvements, we can also assess your numbers: helping you understand what you earn, what you spend, and how to maximize profits while doing what you love.
Investing in coaching is a short cut to discovering how to make more money, quicker, and with less effort at any stage of growth you might be in.
From solo practice owners to group practice owners, from growing a practice to growing another income stream - coaching will help you get clear, get clients, and make a positive return on your investment.
I would love to help you.
Let's meet for your first session.
The first session is a full 60-min hour during which you can see how you feel working with me. My approach isn't going to work for everyone, what's important is that you find the help that is the right-fit for you.
During the first session, you'll be able to share what's going on for you and start getting coached through any challenges you face.
Our goal: start making progress towards the life and business you desire.
Note that my current availability is limited to a handful of clients per week, on Mondays, Tuesdays, Wednesdays, and roughly between 10:30am - 2:30pm Los Angeles (1:30pm - 4:30pm NYC). I currently have availability within the next 2-3 weeks.
Get Your First Session Now: click the button below to access the payment form and purchase your session. Once your purchase goes through, you'll automatically get access to my scheduler to book yourself in.