Done-With-You
Therapist Website Design
Let's Create Your Website Together
Feeling lost on where to start with your website
Overwhelmed with all the parts needed
Not sure what it takes to attract clients through a website
Struggling to get your website done on your own
To stop overthinking your website
To know what to focus on that actually gets results
To have support that makes building a website fun
To finally have a website you feel proud of
I would love to help you create a simple, effective website!
Let's Create Your Website Together
Get a client-attractive website that isn't stressful to build
A typical website design service for therapists asks the therapist to do too much.
Sure, the service may be able copy and paste your content into a template - but if you're anything like the thousands of therapists I know, the tough part about creating your website is the planning, content, and thinking through the tech stuff.
And planning, content, and tech stuff is exactly what most website designers don't help with.
They don't help you figure out what pages you need. What words to write on those pages. They won't help you understand how to integrate your EHR software with your website. They don't help you understand deeper-level strategic decisions like, "Do I need to have a blog on my website?"
No wonder creating a website is so stressful for therapists. There's just so much to think about! Most website services, while they may do decent designs, aren't helping with the most challenging parts of the website process.
I'm inspired to help therapists after they've helped me heal from childhood sexual abuse.
And after 6 years of helping therapists with their websites and marketing, I'm offering a done-with-you website design service that provides the support that therapists need.
Websites can be overwhelming but they don't have to be. Let's get a simple, effective website created for you and in the most supported way possible.
Get A Client-Attractive Website
And As Much Support As You Need
Let's sit down, one-on-one, and get clear on your website goals. Being crystal clear on goals will navigate the website creation process ahead. Great clarity leads to great websites.
Website
Preparation
Sessions
From planning to words to images to tech, let's plan and prepare website content together. Let's start with meeting for four sessions every two weeks, and if you need more support, I'm here. Add-on as many sessions as you need.
Three-Hour
Live Website Build
With your plan and content completely ready, we will build and launch up to a 7 page website in a few hours together. We'll be on a zoom call where you'll see your website come together in real time. (Need more than 7 pages? Let's discuss).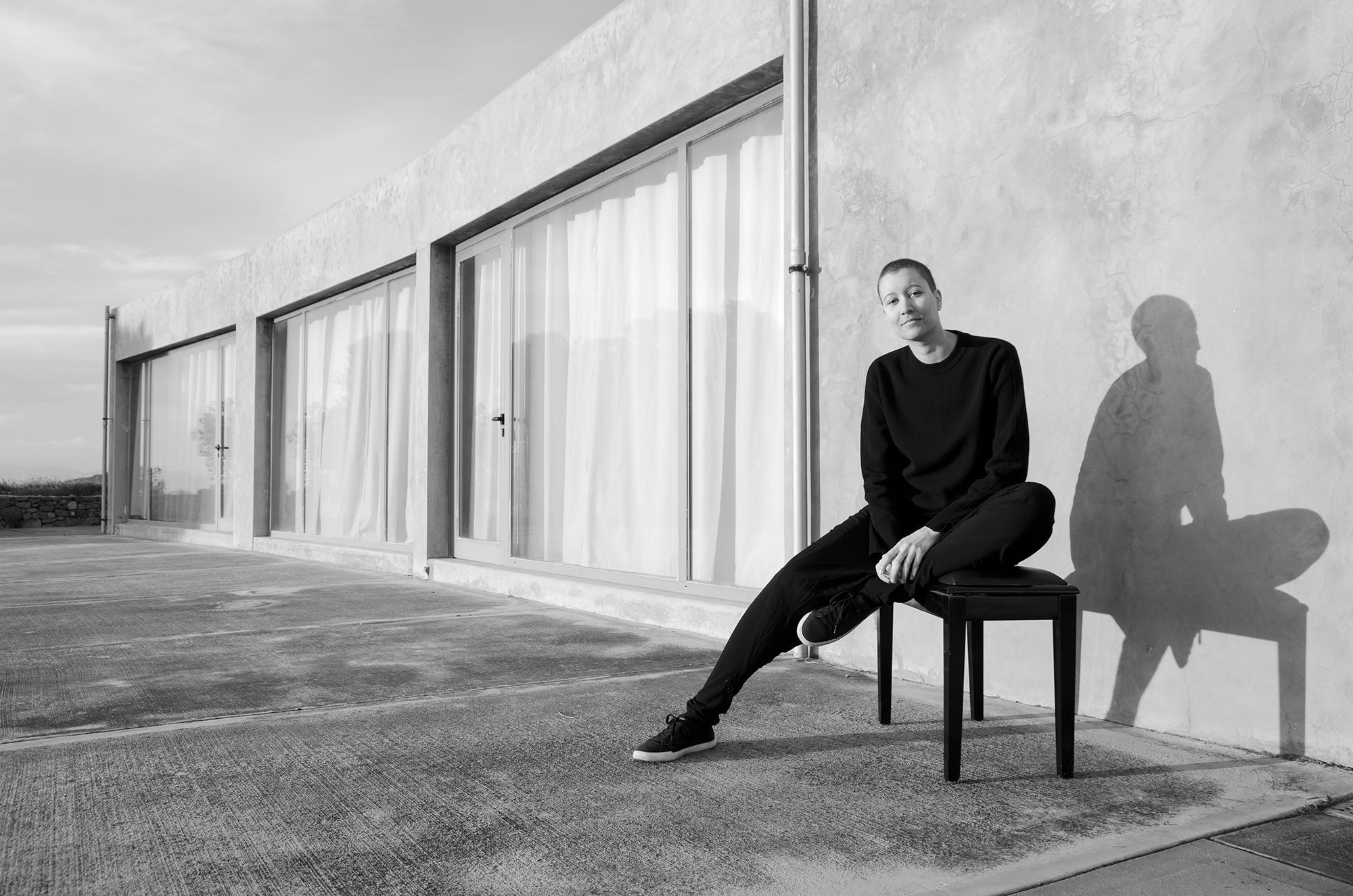 What's Different:
We Focus On Creating The Site You Need
(Instead of The Bells And Whistles You Don't Need)
This service focuses on the essential things you need to get results. We are not going for all the bells and whistles, things that are hard to maintain, or spending effort on parts of your site that don't matter.
The two top questions I love keeping in mind are:
What's essential on your website so that you can have a full practice and a life you love?
What support can I provide for you to help you get there?
Let's focus on what works for you.
Benefits Of A Done-With-You Website
Eliminates overwhelm
Saves time
No email back-and-forth
Includes accountability
There is no other website design service out there like this. I care so much about helping therapists get results so my goal with this service is to help you do the important work you do. If you find success, my mission is achieved. Let's get you the support you need to get the site you need (and love!).
Done-with-you Therapist Website Pricing
Get Started With A Zero Obligation Website Clarity Session
Start with scheduling your website clarity session. You'll walk out of this session with more clarity and confidence around what you'll be needing out of a website.
After this session, there's no obligation to move forward with a full done-with-you website service.
But if you feel like I'm a good fit, we can proceed with preparation sessions and a three-hour done-with-you build service.
Includes:
one 60-min website clarity session ($250)
four 60-min website preparation sessions ($250 each)
one three-hour live website build ($750)
Preparation sessions can support you through: writing the copy, editing the copy, finding images, and technical challenges like domains, email, schedulers, booking features, and more.
And the best news about the preparation sessions is we'll focus on what you uniquely need.
The questions are:
How much support do you need? And on what tasks?
What website makes sense for getting you clients or reaching your goals?
How can we get you there in the most focused way possible?
Our goal is to tailor your sessions to the exact support you need to get an amazing website. We will figure it out together.
*Some therapists may want more support beyond four preparation sessions. If that's true for you, know that you can add on as many further sessions as you'll need prior to a live build. Additional preparation sessions are $250 per session.
Plus! Get 10% off at Empathycopy
For a limited time, get 10% off of your first month of Empathycopy by moving forward with a website clarity session.
Empathycopy helps therapists get their websites written in the easiest way possible. Check out Empathycopy.
Answers To Questions + Concerns You May Have
I'm way too busy spend time co-creating a website.
My done-with-you service will save you time.
When it comes to communication, most website services work through a combination of meetings and email which involves sending emails back and forth, creating content all by yourself, giving them design inspiration, looking at designs, sending revisions...it's a mess.
But with my done-with-you service, we work together on all of it in real-time - there is no email marathon.
I'm committed to helping you spend as little time as possible on your website for the maximum results. Let's talk about how much time you can save with my service during your website clarity session.
Why would I work with you? Do you have experience with website design?
I am an experienced entrepreneur who has founded two successful therapist-helping businesses, one of which is Empathysites a website design business with a team of 4 and Empathycopy a software I created that helps with writing therapist websites.
Both are specialized in helping therapists. (Note that at the moment, Empathysites is closed to new clients so this done-with-you service that you are reading about now is the ONLY way to access my help with your website at this time).
I've been specifically helping therapists with their websites and marketing for the past 6 years. With a professional background in website design, development, photography, marketing, copywriting for therapists, and business, I'm the go-to expert in therapist websites.
Investing in a done-with-you website service will make you money.
One of the main focuses of this service is how to get you results for the investment that you make.
Instead of throwing your money at a design service that will create a website that doesn't really reflect you, the done-with-you service is focused on guiding you in what works for achieving your goals.
By leveraging your strengths and getting you supported where you need support, you're making smart investments into creating the practice and life you want.
I would love to help you.
Let's meet for your website clarity session
The clarity session is a full 60-min hour during which we will get clear on your goals for creating or redesigning your therapist website.
You'll walk away from this session knowing what you need, what you don't need, and importantly how to keep things as simple as possible to get the results you desire.
This session is also for you to see how you feel working with me. My done-with-you approach isn't going to work for everyone, what's important is that you find the help that is the right-fit for you.
Our goal: start making progress towards the website that helps you have a full practice and the life you want.
For website planning sessions, my current availability is Tuesdays and Wednesdays, and roughly between 10am to 3pm NYC / 7am to 12noon Los Angeles. I currently have availability within the next 2-3 weeks.
Get Your Website Clarity Session Now: click the button below to access the payment form and purchase your session. Once your purchase goes through, you'll automatically get access to my scheduler to book yourself in.