Let's Get Your Website Designed And Launched In A Single Day
Feeling lost on where to start with your website
Overwhelmed with all the parts needed
Not sure what it takes to attract clients through a website
Struggling to get your website done on your own
To stop overthinking your website
To know what to focus on that actually gets results
To have support that makes building a website fun
To finally have a website you feel proud of
I would love to help you create a simple & effective website!
Go From Website Stress To Website Confidence
We will build and launch your therapy website in a single day - including up to 6 pages.
Watch as your website comes together during a live zoom video and screenshare call. Participating in the process live ensures your website truly reflects you, your feedback is integrated before your eyes. Stop the stress and get a website in a day instead.
Get The Support You Need To Prepare
Get three preparation sessions to get every aspect of your website sorted prior to your build day.
Editing content, finding images, and getting crystal clear clarity on all the tech stuff are all fully supported through our sessions together. Having an expert guide you every step along the way makes creating a website less scary and a lot more fun.
Get Support Before We Build
We'll Prepare Together So You're Ready For Your Build
Have you noticed that most website designers expect therapists to do too much?
They say, "plan all the pages, write all the content, find all the images, buy a website address, and set up your hosting and then hire me"
But that's kinda a lot to do on your own! You're a therapist, not a writer, not a visual brand designer, and certainly not a web developer.
And there's additional layers of complications for therapists:
What about HIPAA? What about writing in an inclusive, respectful way that isn't pushy? What about designing with stressed and dysregulated visitors in mind?
Get full support in the process instead of struggling to figure it out on your own with three, one-on-one sessions that walk you through the three areas of website preparation: content, images, and tech.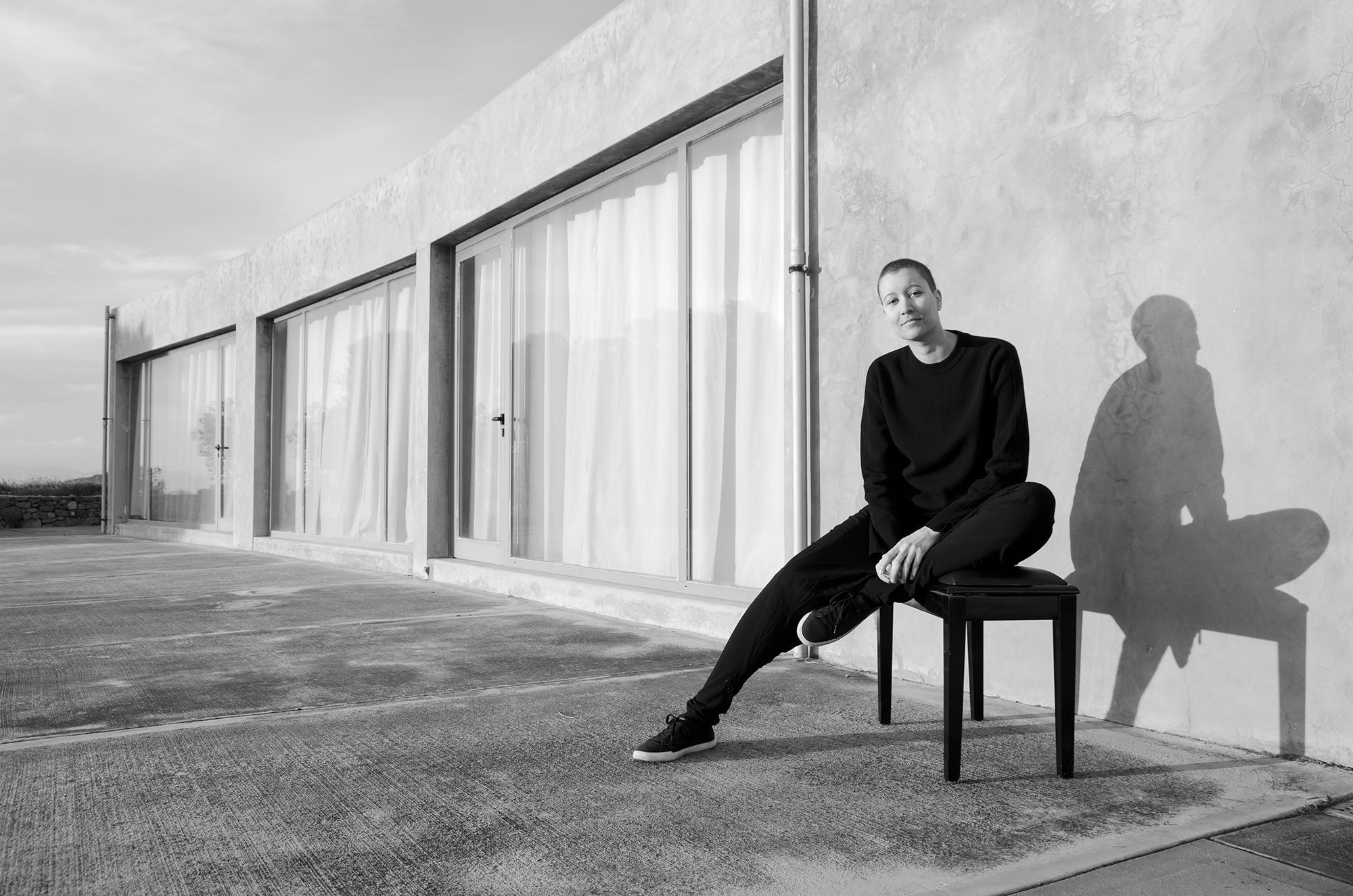 What's Inside Your
Website Preparation Sessions
Bring your website copy and we'll edit together. Ensure the words on your website help clients feel like they are in the right place, understand exactly how you work, and want to work with you.
Find images that completely align with your vibe: who you help, how you help them, and the energy you bring during sessions.
Let's make the technical stuff simple. From your website domain to email to EHR website integration. Get expert support from a therapist website nerd who will find the right-fit solution for any need you have.
I'm inspired to help therapists after they've helped me heal from childhood sexual abuse.
And after 6 years of helping therapists with their websites, I'm offering a Website-In-A-Day website design service that provides the support that therapists actually need.
Websites can be overwhelming but they don't have to be. Let's get a simple, effective website created for you in a day and in the most supported way possible.
What's Else Is Different:
We Focus On Creating The Site YOU Need
(Instead of The Bells And Whistles You Don't Need)
In addition to being radically supportive, this service is also laser focused on the essential things you need to get results.
We are not going for all the bells and whistles, things that are hard to maintain, or spending effort on parts of your site that don't matter.
Our central focus is on what's essential on your website so that you can have a full practice and a life you love.
Let's focus on what works.
Benefits Of Doing A Website In A Day
Eliminates overwhelm
Saves time
No email back-and-forth
Includes accountability
There is no other website design service out there like this. I'm here to help therapists get results. The goal is to help you do the important work you do. If you find success, my mission is achieved. Let's create a website you love, together.
Kate Went From Confused To Confident
"Before working with Kat I felt confused and frustrated about building my website. I had tried using a different service specializing in helping therapists build their websites but I didn't have the guidance and support I needed. I'm not a design person and I really needed help figuring out what my website should look like and getting things just right so that it had that clean, approachable, professional feel.
After working with Kat I feel simultaneous relief and excitement, knowing my website is done and done well and speaks to my niche and conveys exactly the blend of being approachable, credible and professional I was looking for. I'm confident that potential clients will see my site as a reflection of these things that I bring to therapy work.
From working with Kat I've gained confidence in launching my private practice website with excitement and pride."
Nicole Saved Time And Avoided Stress
"Before Kat's help I felt incompetent on how to write copy in a way that speaks to the pain points of clients. I have no business or marketing training. And thank goodness Kat told me about the rules regarding stock photos.
Today, I am confident that my website is easy on the eyes for it's viewers, represents my personality, clear on what service is offered, fee of service, and how to schedule an appointment.
Kat saved me time and prevented me from becoming stressed because they walked me step by step in the creation of the website. Time is so precious and I was able to focus on things I could actually do instead of wasting time getting stuck on code, domains, all the technical stuff. It is an investment to work with Kat, however the return on investment is invaluable."
Therapist Website In A Day Pricing
First, Schedule Your Free Inquiry Call
Second, Get Your Website In A Day
Pricing
$2800
(Make two easy installments of $1400)
Includes
Website In A Day, Live Website Build
Preparation: Content Editing Session (one-on-one, 60-min)
Preparation: Image Finding Session (one-on-one, 60-min)
Preparation: Website Tech Session (one-on-one, 60-min)
Plus These Additional Guides
To help walk step-by-step through preparing for your live build: Website Preparation Guide
To plan the optimal website header and footer: Website Header And Footer Formulas
To save time finding images with professionally curated image collections: Image Finding Video Tutorial Plus Image Finding Guide

To ensure you have all of your site details and know exactly how to manage your site after launch: Website Launch Package

Availability

For sessions, my availability is Tuesdays and Wednesdays roughly between 10am to 3pm NYC / 7am to 12noon Los Angeles. I have availability within the next 3 weeks.
Live website builds are available on Saturday or Sunday mornings.
The first step: schedule your free 30-minute inquiry call.
Emily Made The Best Investment
"Working with Kat was the best investment I made for my private practice! They provided organization, structure, and ease into the process of building a website that was otherwise too overwhelming and time consuming. During copy edits Kat did an amazing job at simplifying my "psychobabble", while still having my authentic voice come through. They asked great open-ended and clarifying questions throughout the process! Kat facilitated a great working relationship, and I valued their insights and feedback. They ultimately launched a site that I feel so proud of! I couldn't have done this without Kat. 10/10 experience working with Kat - they are a dream!"
Let's Create A Website You Love
Answers To Questions + Concerns You May Have
I'm way too busy spend time creating a website.
My service will save you time.
Not only will your website design be built in a single day, you'll get the support you need on every aspect leading into that build.
Many therapists spend months, if not years, agonizing over words, images, and technical stuff. They desperately want their website to reflect who they are and how they help, but they get stuck trying to do it alone.
Imagine how much quicker the journey will be with step-by-step, expert support! In fact, we can complete the entire service from content editing session to launch in as little as two and a half weeks.
I'm committed to helping you spend as little time as possible on your website for the maximum results. Let's talk about how much time you can save during your free 30-minute inquiry call.
Why would I work with you? Do you have experience with website design?
I am an experienced entrepreneur who has founded two successful therapist-helping businesses, one of which is Empathysites a website design business with a team of 4 and Empathycopy a software I created that helps with writing therapist websites.
Both are specialized in helping therapists.
I've been specifically helping therapists with their websites and marketing for the past 6 years. With a professional background in website design, development, photography, marketing, copywriting for therapists, and business, I'm the go-to expert in therapist websites.
Investing in your website will make you money. And particularly investing in this website in day service where our central focus is on building the site that will work for you.
Instead of throwing your money at a service that will create a website that doesn't really reflect you, we will focus on what works for achieving your goals.
By staying hyper-focused on who you are and what you need, you're making smart investments into creating the practice and life you want.
I would absolutely love to help you.
Let's meet for your inquiry call