The Collaboration You Need
To Write With Ease
Struggling to write your website, sales page, or another important thing for your business?
Tired of feeling lost on what to write and where to start?
Writing and re-writing the same things over and over?
Feeling afraid your writing doesn't sound like you?
Hiding from the world because you can't find the right words?
To accurately express who you are?
To have words that reflect your passion and how you're helping in the world?
To narrow down all of your ideas into a clear and cohesive message?
To feel confident enough to get out there, get seen, and make an impact?
To stop spinning and finally write your thing?
Done-With-You Writing Is How You Write Your...
For solo and group practice therapists, let's convey that you're amazing to work with (and without it feeling jargony or salesy).
For life, business, spiritual coaches and more, let's ensure your unique voice and style comes through to attract your best-fit clients.
For selling something new or fixing sales copy that is currently falling flat, let's write a sales page that inspires your visitors to buy.
For therapists, coaches, and other helpers, let's ensure you have a bio that reflects who you are and highlights what makes you different.
For sales videos on websites, email sequences, and beyond, let's write a video script that captivates your viewers by sharing your story.
From directory profiles to e-books to to cornerstone blog content to beyond. If it's for your business and needs words that sell, coaching is how you get it written.
Writing.
Writing is not easy.
It's like standing at the base of Mt. Overwhelming like, "where do I even start?"
You don't know what to include, what to edit out, or how to get your voice to come through.
Are you writing and re-writing endlessly, questioning every-single-word?
Are you reading it back and asking, "Is this any good?"
If this sounds like you, I would absolutely love to help you write.
I'm a professional copywriter and an experienced marketing coach. And with done-with-you writing sessions, you'll receive both writing and marketing insight.
And if you're anything like the hundreds of businesses I've helped, the ability to clearly and concisely write your message is a struggle.
You have the heart but writing is a challenge.
So words? You do need them. You need them to connect and get clients. And I'm here to help you get them written.
Writing With Helpers Gives Me Life

As a sexual abuse survivor who is healing with the help of therapists and coaches it's fulfilling to help helpers truly connect with those that need them.
Why Choose Me As Your Writing Coach
In addition to my business and marketing expertise, I'm also mental health and wellness positive. This means that all of you is welcome to show up in our sessions, including how you feel.
I'm non-judgemental and rational. I stay curious about the possibilities that may work for you. Most people would describe me as very calm and a good listener.
Not only will I guide you, I will also write with you, so you'll have the support you actually need.
What Makes Me Different
I'm not interested in fitting you into predetermined templates or formulas. You are amazing. And we will work together to discover the words that reflect who you are and how you help without erasing the you.
I want you to have words that you are proud of, words that elicit a whole body "yes that's me!" every time you read them.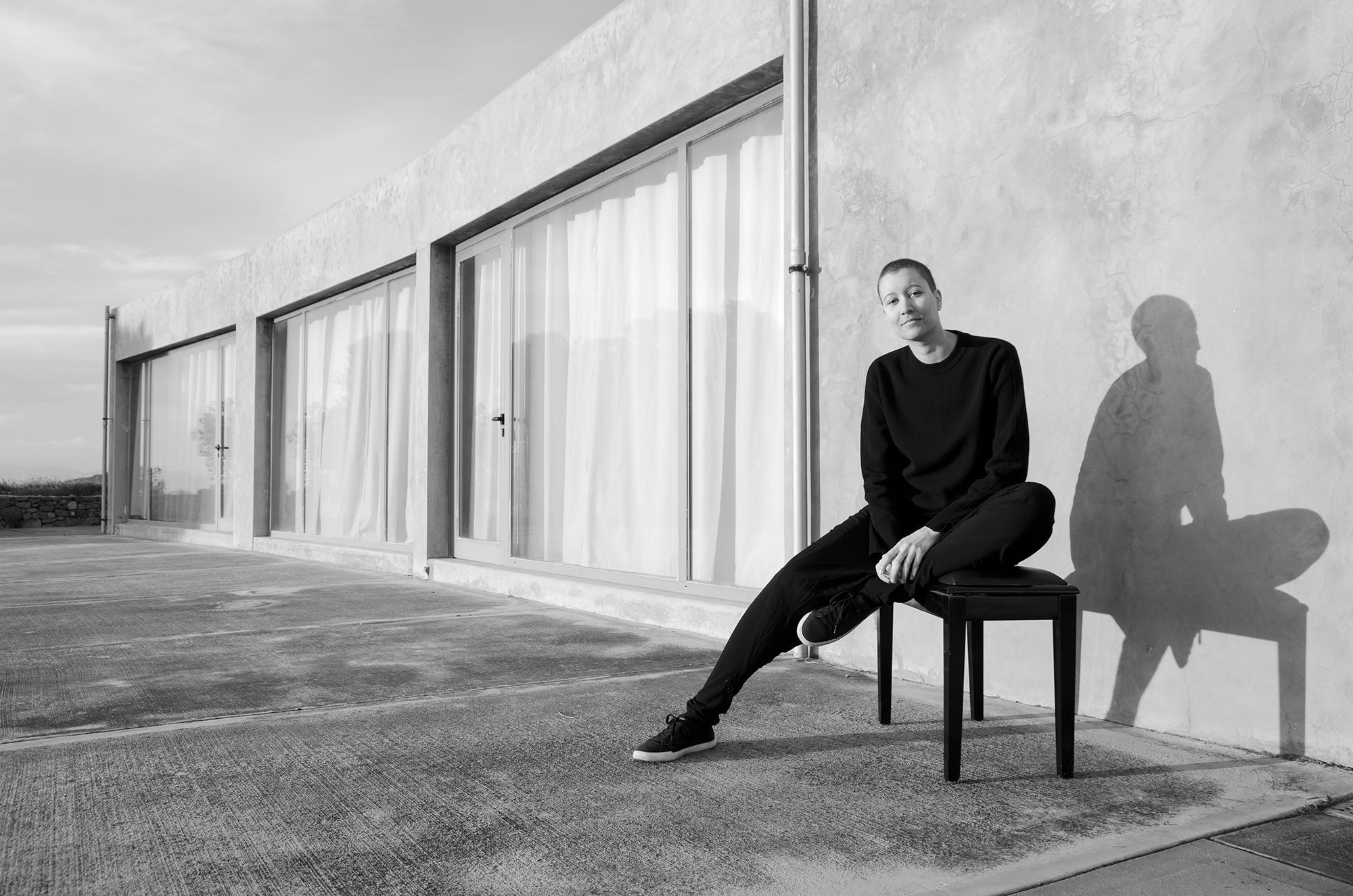 Here's Exactly What You'll Get With Done-With-You Writing Sessions
An experienced writer that writes with you during session we will write together including doing research, creating outlines, iterating on headlines, composing paragraphs.
Concrete, step-by-step action steps for in-between sessions including guidance based on my professional writing processes
Expert feedback to take you from unsure if what you wrote is any good to confident it works
Accountability so that we get your writing done
You are invited to show up exactly as you are, with all that you've written (or not written). Even if you feel embarrassed or ashamed of what you have so far, know that sessions are a safe place to ask questions, learn, grow, and work through any unique challenges you may have.
Whether you are new to writing or have many sales pages under your belt, you're in the right place for support with your writing!
Imagine having an expert that will hear what you have to say, get the vibe you're going for, and make sense of the jumbled stuff in your head. Let's turn the jumbled mess into confident words that attract the people you can help. Let's write together!

One-on-one Done-With-You Writing
$260 per 60 minute session
$750 for a 3 session package
A 3-session minimum engagement is required beyond the first session.
Questions + Concerns You May Have Before Investing In Done-With-You Writing
I'm way too busy for done-with-you writing
Time is precious and it can often seem like we don't have enough.
But I'm curious to know if you are currently operating out of, "I feel shame when I read my website but I don't have the time to figure out how to write it"?
If so, I wonder if one of the things keeping you busy is the emotional weight of that shame.
I understand if you are busy. And I also know that "busy" can also be from avoiding or being overwhelmed things that are challenging.
If you're aligned with making time for it, writing coaching will provide you with space for whatever comes up in the process and accountability to get it done.
Imagine how much time you'll get back by getting your thing WRITTEN AND DONE instead of continually feeling overwhelmed by it.
Why would I get writing help from you? Have you written anything before?
Great question. I am an experienced entrepreneur who has founded two successful mission-driven businesses: Empathysites a website design business with a team of 4 and Empathycopy a tiny SaaS that helps with copywriting.
Not only did I create Empathycopy - a writing software that has helped hundreds of therapists get their websites written, I have also been studying and writing sales copy for over 20 years to sell my services including websites, long form sales, ads, video scripts, sales emails, and cold email outreach campaigns.
In addition to sales writing, I am also in love with all things content marketing - 200+ blog posts under my belt.
Growing up, I might have been a book worm with the dream of becoming a writer someday. I guess I can tell little Kat that she did become a writer! And is now writing her stories and helping others do the same.
Our sessions will make you more money.
We can hyper-focus on helping you craft a high-converting copy and getting it out there as soon as possible.
Especially if you are struggling on your own, investing in writing coaching is a short cut to making more money, quicker, and with more ease.
Done-with-you writing is also an investment into increased clarity and confidence. I mean, how much more would you put yourself out there if you knew exactly how to answer that question, "so what do you do?"
Let's get your writing done so you can make a positive return on your investment.
I would love to help you.
Let's meet for your first session and start writing together
The first session is a full 60-min hour where you'll see how you feel working with me. My approach isn't going to work for everyone, what's important is that you find the help that is the right-fit for you.
During the session, I will meet you where you are in your writing. If you already have something you wish to improve, we can start there. Or if you are starting from scratch, we can start with foundations like research and outlines.
Beyond the first session, I require a 3 session minimum commitment to support you through bringing your writing to life!
Our goal: make significant writing progress in 60 minutes and map out the writing to be done ahead.
Note that my current availability is limited to a handful of clients per week, on Mondays, Tuesdays, Wednesdays, and roughly between 10am to 3pm NYC / 7am to 12noon Los Angeles. I currently have availability within the next 2-3 weeks.
Get Your First Session Now: click the button below to access the payment form and purchase your session. Once your purchase goes through, you'll automatically get access to my scheduler to book yourself in.